How to Change IP Address with or without VPN?
Tony Bennett
2021.12.31
How-to Guides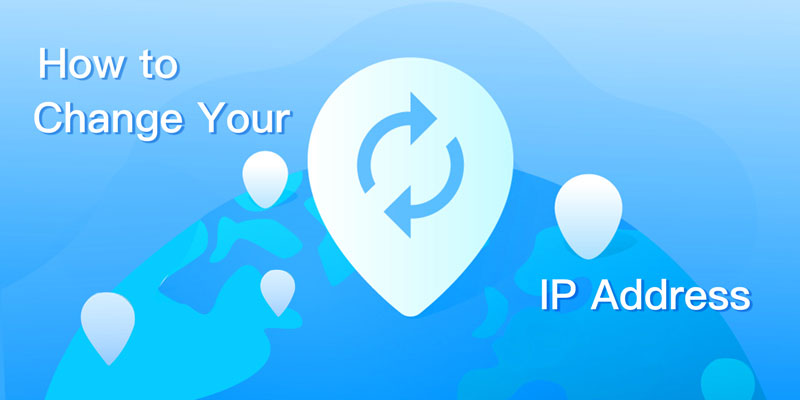 What can an IP address reveal? Your IP address tells your area code, ZIP code, and your city. Third parties can use your IP address to find out where you're located and where your internet connection is coming from.
There are plenty of third parties who want to know your IP addresses, including authorities, marketers, advertisers, hackers and cybercriminals, etc. Some of them might steal your personal information and sell it for money.
Is it possible to hide or change IP address? There are several tips offered to help you out.
Where is your IP address location?
Before changing your IP address, it's important to know where your IP address location is. Therefore, here we'd like to share with you how to look up your IP address. You can search for "IP checker" or "what is my IP address" on Google, or follow the steps below.
On Mac – Go to System Preferences and click "Network" to have a check.
On Windows – Visit the Network & Internet settings from the Settings menu.
On iOS – Go to Settings > Wi-Fi to tap the "I" in a circle. Then you can see your IP address under the DHCP tab.
On Android – Open Settings > About Device > Status Information, and you'll see your IP address.
Why do people change IP address?
There may be many cases when you'll want to change your IP address. The most common reasons for that may include:
Protect Your Privacy: Your public IP address that your ISP sets up for your home router lets third parties find your general location. Changing your IP address protects your privacy and allows you to stay anonymous online.
Unblock Geo-restrictions: Geographical restrictions are everywhere. For example, HBO Max is only available in the USA. Netflix restricts its content based on the IP address of subscribers. By switching IP addresses, you can get around geo-restrictions between countries.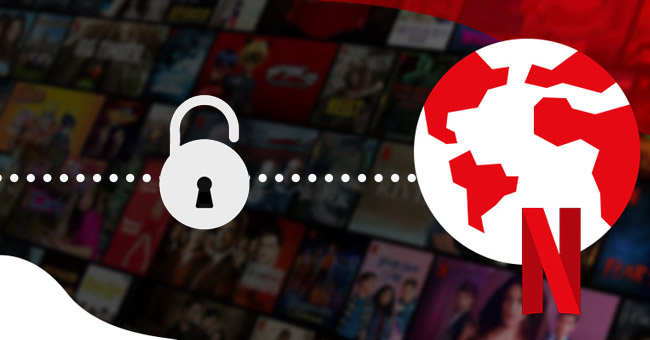 Bypass Firewalls and Bans: Some governments may block you from visiting particular apps or websites, which is called an IP ban. Sometimes, apps or services themselves also block your access to their content. For example, you may be experiencing a Twitter ban. Changing to a different IP address can fix this.
Troubleshoot Network Issues: Sometimes, you may need to change your private/local IP address for technical troubleshooting purposes.
Is changing IP address illegal?
It's not illegal to change your IP address. As mentioned above, people change IP for many normal reasons.
Some of them change their IPs to fix network connection problems, and others test a website before it goes live. Also, there is also a small percentage of people who simply prefer to protect their online privacy.
Actually, the legal boundaries on changing IP address usually start with what you do with the new IP address.
If you try to anonymously spread untrue, harmful, or violent speech on the Internet, or even engage in illegal or criminal behavior by changing your IP address. Then no matter how many IPs you change, you may eventually be caught and punished. We do not encourage you to do so.
See Also: Is using a VPN legal? >
Does a VPN change IP address? Yes, PandaVPN can help!
Using a VPN allows you to change IP address with just one simple click. How does it work?
Offering a large number of alternatives, a VPN makes you appear as if you have a different IP address. Just open your VPN app and connect to any city or country other than your current one, and you'll change your IP automatically.
The number of servers in a VPN explains the financial strength of the service provider. PandaVPN has 3000+ servers around the world to offer. Maintaining so many IP addresses is not cheap. And from here, you can see that paid VPNs are definitely more reliable than free VPNs.
Check the highlights of PandaVPN:
● 3000+ High Speed Global Servers – ensure that you can always find alternatives to change your original IP address.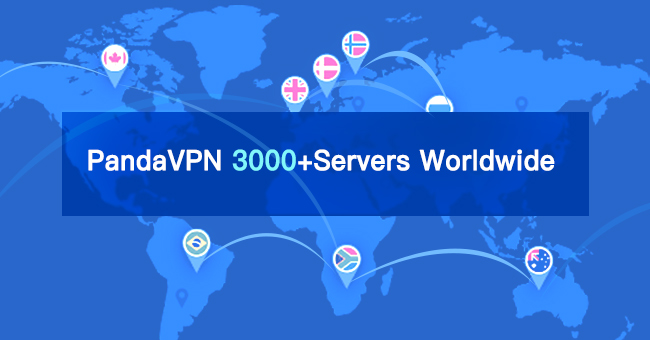 ● ECC Encryption and OpenVPN Protocol – safeguard your online privacy and block the tracking from ISPs, advertisers, marketers, and hidden hackers.
● Strict 0 Log Policy – to record no of your profile name, email address, search history, browsing history, and files you download via PandaVPN.
Now follow the steps to change IP address with PandaVPN:
Step 1. Sign up for PandaVPN.
Head to PandaVPN's official page and tap on Get PandaVPN to enter the sign-up page. You'll get a random digital account. Do remember to set a unique and complex password for your account.
Then, select a VPN plan and pay for it. There are several VPN plans for you to choose from. The best deal goes to the 1+1-year package. Buy one year's VPN plan and you'll get one extra year's service.
Step 2. Download PandaVPN.
Next, download PandaVPN and install it on your device. PandaVPN supports multiple devices including Android, iOS, Windows, macOS, Linux, and Android TV.
Step 3. Open PandaVPN and select an IP address to connect to.
Run PandaVPN and log in to your account and password. Then you can see the server list, choose one, and tap on it to change your IP address.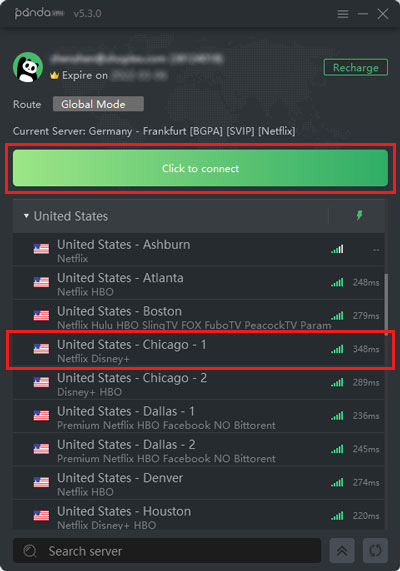 Can you change IP address without a VPN?
If you wish, you can also manually change your IP address without a VPN.
How to Change IP Address on iPhone/iPad:
Go to Settings, tap Wi-Fi, then Network. Under the IPv4 address section, tap Configure IP. Manually type in whatever IP address you're trying to use.
How to Change IP Address on Android:
Go to Settings, tap Connections then tap Wi-Fi. From here, tap on the network you're currently connected to.
Tap the gear-shaped icon to the right of the network. Your IP address will be displayed here, but go to the bottom of the screen and tap Advanced, then tap IP Settings. Select Static. The next screen will let you manually type in whatever IP address you've chosen.
How to Change IP Address on Windows 10:
Click Start, then go to Control Panel. From here, click Network Connection, and then click on your local area connection. Next, click Properties, then click TCP/IP. From here, you can type your new IP address in manually.
How to Change IP Address on macOS:
Go to System Preferences and click Network. Click Network Connection, then click Configure IPv4. Select Manually and type in whatever IP you've chosen.
Conclusion
You may want to stay anonymous online or watch Netflix dramas without geo-restrictions. Some of you may be curious about the internet world in other countries. These can be achieved by changing your IP address.
PandaVPN can help you out. With 3000+ servers all over the world, you can get a lot of IP addresses to replace your original ones. Beyond that, PandaVPN's strong encryption level proves to be a safeguard for your privacy and digital traces. Get PandaVPN to have a try >
Exercise your rights to privacy in digital age!
Get PandaVPN
7-day money-back guarantee